Homeowner's insurance is perhaps the most important insurance you will invest in; as after all, you are protecting your home. Here are a few important things to keep in mind, and some facts about homeowner's insurance.
– The location of your home, the type of construction it is (new-build/ heritage structure etc) and many other features and factors contribute to the amount of your premium. There is no one size fits all rule here.
– However, you can save money on your premium by increasing your deductible
– Home lenders require you to have a minimum amount of coverage
– Consider bundling your home and auto insurance as a package – this could save you money
– Paying your insurance annually rather than monthly could also lower your cost
What is covered by Homeowner's Insurance?
– Damage to your home which includes permanent structures on your property
– Damage to personal property – this refers to items in your home that are not attached to the place of dwelling
– Liability coverage
– Loss of use or additional living expenses
– There is also a limited coverage for items such as stolen jewellery
Choosing your Homeowner's Insurance is an important decision, so make sure you make an informed and correct one. Don't rush into it and accept the first quote you get – do some research, ask around for quotes or compare various quotes online, see which company offers you the best deal for the best price and go with what works best for your insurance and personal needs. Cheapinsurance.com has the best homeowner's insurance coverage at the best rates.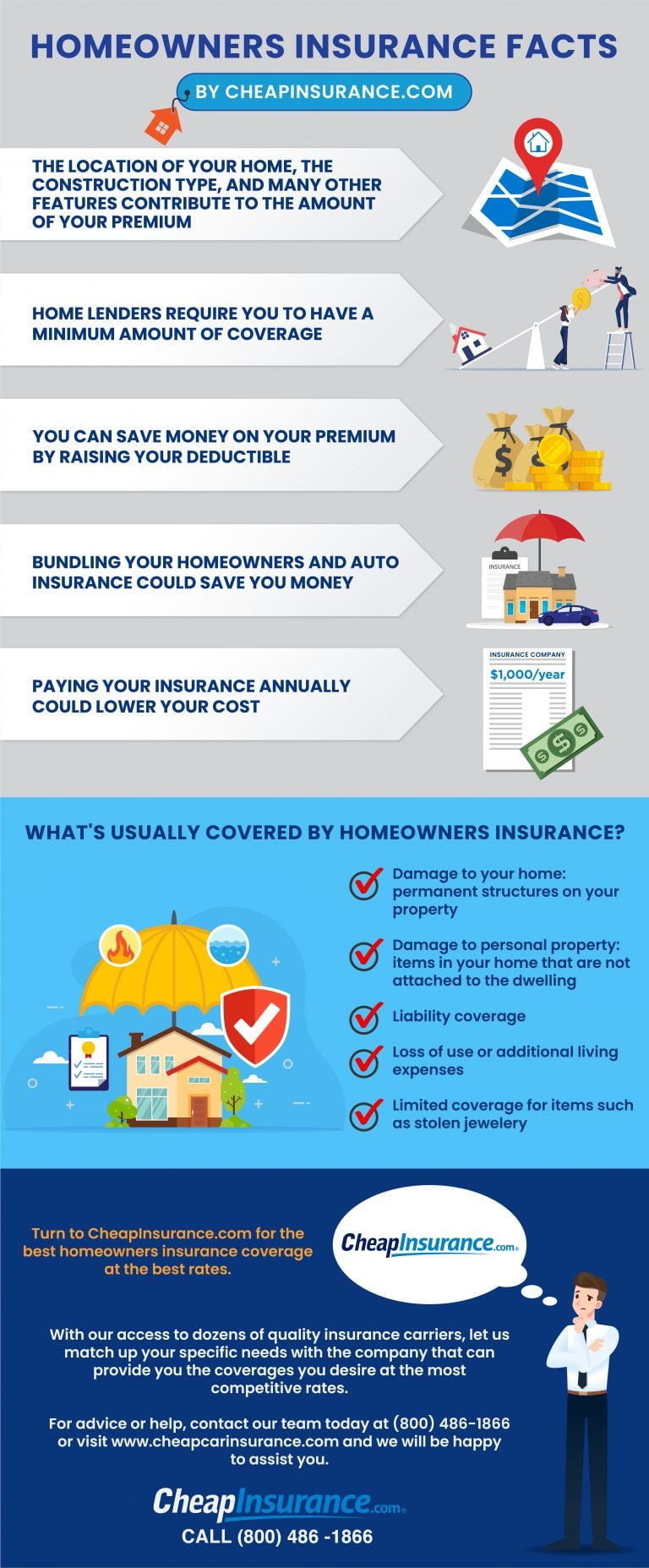 Infographic designed by: Homeowners Insurance Facts by Cheap Insurance