My 2016 Wish List
Let's discuss how we can work together to make it all come true!

I am a 63 year old grandma, my husband is 65. We have six grandchildren ranging in age from 3 to 19 years old. Things we like to do include sewing, quilting, photography, cooking, reading, watching movies, playing video games for PC, fishing, travel and of course, spending time with the grandchildren. We lived in an RV for 13 years, traveling the country and working in campgrounds and resorts. In December 2011, we bought a house in west Georgia. We are no longer traveling in the RV, but we are still decorating, furnishing, and remodeling the house.
I eat a gluten free diet due to gluten intolerance. Any recipes or food reviews found here are gluten free. I write about subjects of interest to seniors, or "baby boomers", as we are called, including health issues that occur as we age. I have Type II Diabetes, arthritis, and chronic pain due to a botched surgery in 2012. My husband has COPD, varicose veins, hip and knee problems, and is a Vietnam Veteran with PTSD.
Products we would love to feature, review, and or host giveaways for:
| | | |
| --- | --- | --- |
| Gluten Free Foods | Wine, Liquor, Beer | Small kitchen electrics |
| Gardening supplies | Dinnerware | Glassware |
| Greenhouse | Home Furnishings | Power Tools |
| Raised Bed Garden | Fabric, Crafting, Sewing & Quilting Supplies | **Dishwasher** |
| Plus Size Women's Clothing | Big & Tall Men's Clothing | Shoes & Accessories |
**We really need a dishwasher.
In 2016, I am particularly interested in featuring the following items for the home:
Shelving for a sewing room.
Carpet for the bedroom, area Rugs, & Flooring
Paint (exterior)
A bread machine suitable for making gluten free breads
Dishwasher
A Walk-in Shower with handicap accessibility

We would love to be offered:
Travel sponsored opportunitues via rental RV, rental car, train, or air
Cruises: Caribbean or Alaska
Hotel Accommodations and airfare to San Diego, New York, Seattle, Richmond, Las Vegas, Cabo San Lucas, or Kansas City
All Inclusive Resort Stays in Jamaica, Aruba, Mexico, the Bahamas, or any beach area in the US
Restaurant Reviews in the Atlanta, GA; West Georgia; Rome, GA; Anniston, AL; Gadsden, AL; or Birmingham, AL areas.
Concerts & Entertainment Events. We love Dweezil Zappa, Alabama Shakes, Bette Midler, and blues.
If you are interested in having us do a review or have an item that is not mentioned here, just fill out the contact form below.
Want to know more about me?
Here are some nice things other people have said about me and my blog. And here is a list of some of the companies I have worked with.
A list of brands who have featured ME on their websites:
The Bean Quiet Sound Amplifier
Ambassadorships:
Glutino
Saban Brands
KOA
Hamilton Beach
Our shipping address is:
Karen Eidson
600 Wildcat Rd
Buchanan, GA 30113
Karen@fabgrandma.com
Use this form to contact me:
Email forms generated by 123ContactForm
Powered by 123ContactForm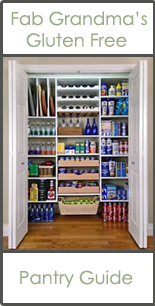 (Visited 96 times, 1 visits today)