This post brought to you by DoubleDown Casino. The content and opinions expressed below are that of Fabgrandma.
When I am not able to sleep due to insomnia, I usually spend my time online playing games until I get tired enough to fall asleep when I lie down in bed. I have many games downloaded on my iPad and iPhone. I also play a lot of games on Facebook. Of all the games I play, I like playing at DoubleDown Casino the best.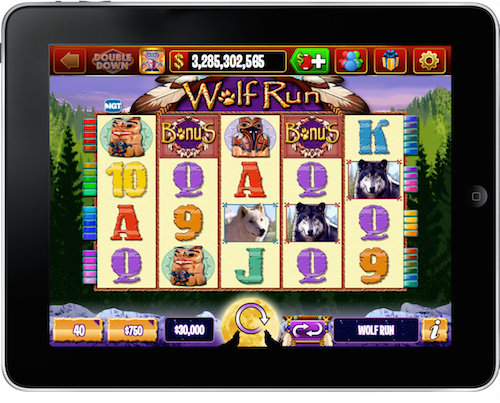 Double Down Casino gives every new player One Million Free Chips when they sign up to play. That gives you a lot of time to play the games. They also have access to every game in their online casino as soon as you sign up. Other games I play don't give nearly as many free chips to start off with, and they don't let you win as much, so your play time is limited. They also lock many of the best games, and don't unlock them until you reach a certain "level". I come back to Double Down Casino every day that I play because I can have more fun with more games there.

One of my favorite games to play on Double Down Casino is Wheel of Fortune. It is almost like playing the real slot game by the same name in a real casino. I get just as excited when I get the bonus combination and get to play the Wheel of Fortune bonus!.
I love the animations in some of the games that are available on Double Down Casino. The Wolf Run Slot game is fun to play because of the animation.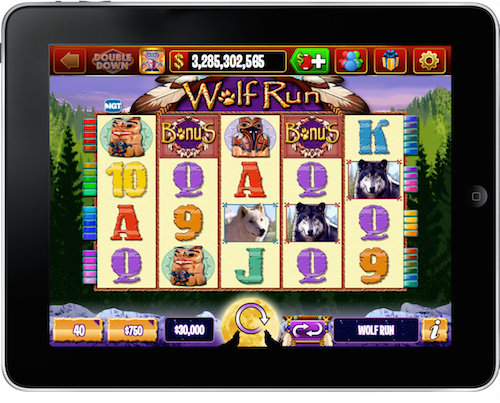 If you have ever visited a real casino in person, then you know that slot machines are only a part of the action in the gaming area. There are also Black Jack, Poker, Bingo, Roulette, and various other games you can play. At Double Down Casino, they have all of those options as well. I like to play Slot Tournaments. You play the slots, but as you play you can go up in rank on the leaderboards, and if you are in the top numbers at the end of the tournament, you win a prize of more free chips.

When you enter the lobby of Double Down Casino, you see so many different ways to play! You can play a different game every day of the week, and still not play them all. It never gets boring to me. I can try out the table games that I have never played in a real casino, to get a feel for what it is like to play them. They have more than 50 authentic slot games, Daily Slot Tournaments, Poker, Game King™ Video Poker, Bingo, and Blackjack and Roulette. That's a lot of different ways to have fun!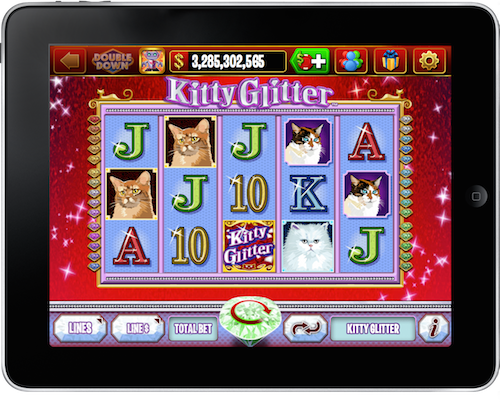 Double Down Casino is available as apps for Android and iPhone, iPad, and desktop computers. It's free to play, and gives the most free chips of any game out there, with ONE MILLION FREE CHIPS to everyone who signs up to play. They have more games available to play as soon as you sign up, too. If you love playing games to escape the daily routine, or to pass time while waiting for appointments, or for something to do when you can't sleep, then Double Down Casino if for you. What are you waiting for? Go play now!